Best marketing & Promotion
"An ATP Award of Excellence" granted to the Monte-Carlo Rolex Masters
Every year, the ATP awards sectors of excellence in its different tournaments.
The prizes are assigned by region (United States, Europe, the rest of the world). The ATP staff, in particular those who travel and work at the tournaments, propose candidates for the Awards of Excellence. After an in-depth study, tournaments are selected according to each prize category.
In total five prizes are granted: Best Fan Experience, Best Player Services, Most Improved Venue, Best Media Services, Best Marketing and Promotion.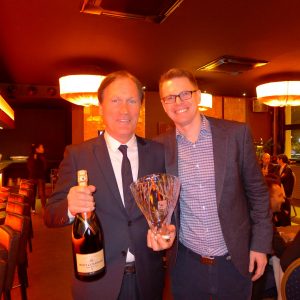 After having received the "Best Fan Experience" award last year, the Monte-Carlo Rolex Masters has once again been rewarded with an "Award of Excellence" this year for the "Best Marketing and Promotion" for the European Region, in recognition for the efforts undertaken in its promotion of the event via different types of communication medium, notably numerous publicity campaigns in the written press, TV, radio, internet, social networks, promotional films, promotion tours, etc…
An additional proof of the quality of the work by the entire organising team at the onset of the upcoming edition!